Profile

Ensign Chekov's Duty Log.

About
| | |
| --- | --- |
| Name: | Polina 'Pasha' Andreynia Chekov |
| Birthdate: | Apr 11 |
| | |
| | |

Mini Bio
about me;
Ensign P. A. Chekov
'Nine-Fiwe-Wictor-Wictor-Two'
Why don't you squeeze my theorum while I poly your nominal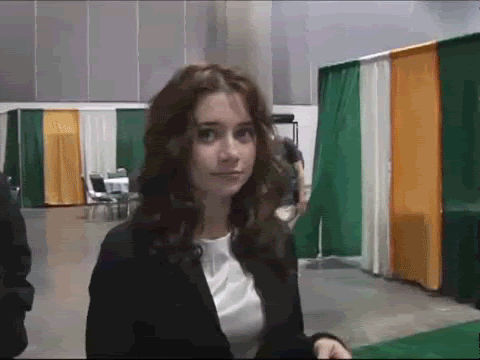 Basics
Birthday: 11th March 2241
Current age:
Sewenteen, sir
Nineteen
Home: St Petersburg, Russia.
Height: 5ft
Hair: Sandy blonde/brown
Eyes: Cornflower blue.
Gender: Female.
Career in Starfleet
Current post: Navigator, U.S.S. Enterprise
Current rank: Ensign.
Serial number: 656-5827B

Pasha's list of Verses:
If you want to set one up then just hit me with a PM or IM. Do ittttttt~
MORE VERSES WANTED.Puppies verse
:
puppymerlin
Where Pasha and Merlin are adorkable. Akin to a basket of puppies.
McRussian:
hesdead_jim
In which Pasha and Leonard are both cranky, head strong and weirdly perfect for each other.
OOC: Both muse & mun are 18+. Pasha is played 2 years on from the events of the 2009 ST movie.]

Connect

People
[View Entries]

[livejournal.com]
anotherargeneau
,
awpoorcolin
,
brothercumface
,
callmejem
,
darkly-reaper
,
defying-grawity
,
doesntdosheep
,
dracorampant
,
fenceforflowers
,
hesdead-jim
,
iamnotmyfather
,
imaythrowup
,
inthecomingstrm
,
khans-wrath
,
likes-power
,
ltgregphilips
,
lvlngndprspr
,
magistrated
,
mini-dean
,
misschekov
,
mostofteninred
,
mr-chekov
,
ms-mccoy
,
nurse-cchapel
,
oldbutnotwiser
,
original-fine
,
orion-cadet
,
palletgang
,
pantiesakimbo
,
punchingit
,
puppymerlin
,
reaperasingrimm
,
riddickjr
,
sf-girl-friday
,
shipwide-comm
,
stps2smellroses
,
the-ships-xo
,
yeowomanrand

Communities
[View entries]

Feeds
[View Entries]

Subscriptions (0)

Linking
To link to this user, copy this code:
On Dreamwidth:
Elsewhere: